Oriented NWA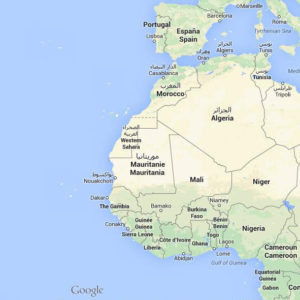 Unclassified meteorite
Complete piece, 362g
Remarks: Exceptionally oriented piece
Size: 7,0 x 9,0 x 4,0 cm
History:
This piece comes from south of the Western Sahara, but the original place of found is not known.
Piece was purchaced from Zouhair Fettouh , a meteorite dealer in Guelmim, Morocco in Sebtember 2015.
Specimen Description:
This piece is a textbook example of an oriented meteorite. Piece have all over radial lines on the face of atmospheric entry .
---
Jarkko Kettunen Meteorite Collection © 2023